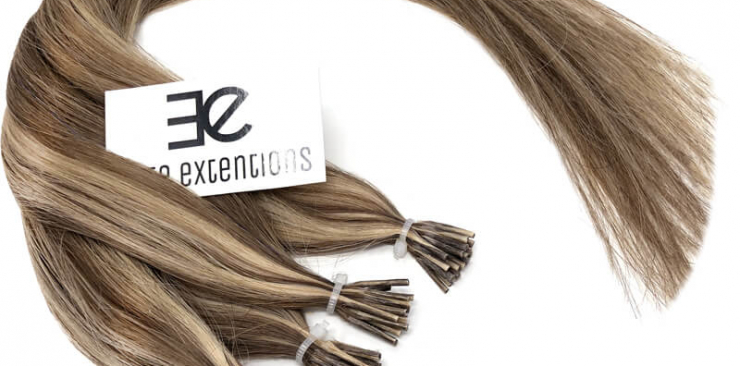 How to put micro-ring extensions in
Many women have already taken the plunge and opted for hair extensions. They are easy to put in, comfortable, beautiful and give great volume. With hair extensions, you can finally achieve the different hairstyles you have always dreamed of!
There are different types of hair extensions, the quality of which varies from one manufacturer to another. For top-quality extensions made with real human hair, opt for the Remy Hair ones found online at Expert Extensions - the French number 1 in the extensions market! The natural finish will have everyone fooled into thinking these extensions are your own hair.
Choose your extensions according to your daily routine and the result you wish to obtain. Ask yourself if you'd prefer to wear them just for an evening or if you are looking for a total transformation and would like to keep them in every day for several months. There are several choices. You can either go for micro-ring hair extensions, which are easy to apply, or for pre-bonded extensions. Both methods have their advantages and disadvantages. Micro-ring extensions are easy to put in yourself, whereas pre-bonded extensions require the intervention of a professional hairdresser.
If you are interested in micro-ring hair extensions, let's take a closer look at how to use them.
How to choose them and put them in
If you are tempted by micro-ring extensions but are wondering how to choose them and put them in, then we've got you covered.
There are several types of micro-ring hair extensions. For natural results, you'll need to select a colour that is as close to your own hair. We recommend consulting a colour chart to help you, or going to an expert who can guide you in your choice. Once you've decided on your colour, you'll need to decide which application method to choose.
For a quick and convenient application, opt for hair extensions with adhesive strips. Clip-in extensions and loops are just as easy to apply. Whichever technique you choose, the application method is very similar. Part your hair in a horizontal line going from one ear to the other. The adhesive strips and clip-ins should be placed as close to your scalp as possible, whereas the rings are positioned around ¾ of an inch from the scalp. Once the line is complete, make a new one on top and repeat the same steps and so on until you reach the top of your head. For the micro loop extensions, don't forget to have the necessary accessories on hand to help you. You'll need a pair of pliers, a hook, a pulling needle, and two mirrors. If you are worried about breaking the rings during the process, you can order sets of rings in silicone that come in dark brown, black, light blonde, and chocolate to blend in with your hair. You can also get additional sticky strips for your adhesive extensions if you need to replace any, and you can use nail polish remover to remove these.
Among this range, we should also consider keratin extensions which last the longest. These are just perfect for a complete transformation and style change! When you run your fingers through your hair, you won't feel anything and so you'll certainly appreciate the comfort and natural results that these extensions provide. So how are they put in? The extension tip has a small keratin tab that a hairdresser will attach to your hair with an ultrasound device.

Lastly, there is also a particular type of hair extension that is well suited for frizzy hair and these are called weft extensions. Let's look at how to put these in and if the application technique is much different. The first step is to start by braiding your hair and the second is to then make sure your extensions are the right length. The third step is to sew the weave onto the braids and so this technique will probably require the help of a professional.
The question that remains is how to look after your hair extensions and make the most of them for as long as possible.
How to look after your hair extensions once they are in place
Now that you know how to these extensions in, let's see how to maintain them for a long-lasting hold.
Take care of your extensions the same way you would your own hair. We would recommend using a keratin shampoo that will protect the extension fibers. Lather it in your hands before applying it and then massage the product into the top of your head. It is best to keep your head upright when washing to prevent tangles. Rinse thoroughly with clean water after.
You can also use a hair-repair product made from babassu oil and silk proteins. The oil protects the hair from dehydration and gives it strength and shine and the proteins coat the hair to also strengthen it and protect it from the elements. It will also improve the elasticity of the hair. To use this hair treatment, apply two to three drops to clean, dry and hair and you'll be able to wear your extensions for months.
When it comes to drying your extensions, you can either let your hair dry naturally or with a hair dryer. If you choose to dry naturally you can gently towel dry your hair making sure you don't rub it as this will damage your scalp. Then leave it to air dry. If you are in a hurry, a hairdryer will be more convenient, however, to avoid damage make sure you hold the appliance far enough away from your head.
So now you know how to put in those extensions from the micro-ring range and how to look after them, all that is left to do now is try them out and start creating new hairstyles!