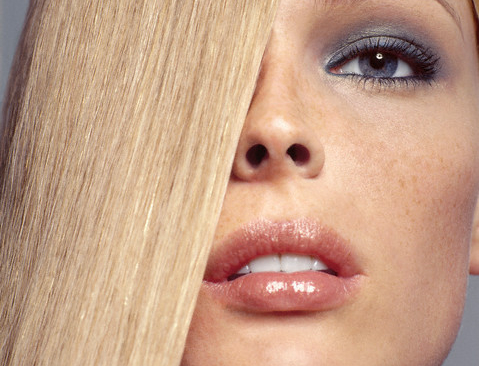 All you need to know about clip in hair extensions
Clip in hair extensions are becoming a real trend these days. In addition to enhancing hairstyles, they have many other advantages that make them popular. However, it is important to know how to use them wisely in order to achieve a perfect result. Here are some tips on how to do this.
How to apply a clip in hair extensions ?
Preparing the extensions and the material
In order to install your clip-in extensions, you will need :
- a brush,
- a mirror,
- a comb,
- a hairspray,
- a hair clip,
- the clip-in extension kit.
To apply a clip in hair extensions, you must start by preparing your hair and the hair extensions. Your hair should be well detangled before you put the extensions in. It should also be smooth in case you opt for straight extensions. As far as the extensions are concerned, the clip strips should be separated and well brushed.
We advise you to straighten your hair before applying the clips, as the hair extensions you have purchased are straight.
You will then tie the strands at the top of your head in a bun to be much more comfortable when you start applying the first strip of clip-in extensions. Use a clip for this purpose. Finally, you should separate all the clip-in strips and carefully brush them out and place them on a chair next to you.
Then, lay the strips line by line from the bottom of your head upwards. To do this, separate your hair into a lower and an upper part. Tie up the upper section so that you are not hindered while applying the strips. Then follow the natural growth of your hair to make a clean parting. Attach the clips of the first strip at the roots. Attach them gradually one by one. Press the clips tightly against the roots. You can use a little hairspray to secure them better. As soon as you have the first strip, continue with the same process until there are no strands left. Finally, style it and you can enjoy your long, voluminous hair!
The very first parting should be done as low as possible at the back of the head. You must be careful to leave at least 1 Inch of hair below your line so that you can attach the first strip of clips. Once you have done this, take one of the two strips containing 3 clips and open it up by applying pressure to the centre of each clip.
Then position each one at the parting you have made, starting in the middle. Again applying gentle pressure to the centre of each clip, close them, one after the other. Once you see that the strip of clip-in extensions is perfectly placed, you can detach the bun and make a new separation 1 Inch above the first strip.
Attach the second strip of 3 clips, also starting with the middle clip. If you have crimped and lacquered the first strip, repeat the same operation each time. Repeat this process with the 4-clip strip and the 2-clip strips. Since every woman has her own hair pattern and hairstyle, the two 2-clip strips will be positioned in such a way as to have a perfect arrangement on your head.
Finally, only the two strips of one clip remain. These will in turn be positioned at the temples
How do I maintain a clip in hair extensions ?
Here's how you can maintain your clip in hair extensions. Remove and soak your hair extensions in warm water mixed with a good amount of shampoo. Rinse with clean, warm water without rubbing. On a towel, let your hair extensions air dry. When they are dry, you can style them as you wish. If you wish, you can smooth your hair extensions using a steam iron. The last step is to store your clip-in strips in a protective cover. Beware, clip in extensions are put in every morning and taken out every night to sleep. Wash them once a week. Do not brush or scrub your wet extensions when washing. Excessive brushing is not suitable for extensions. Do not blow-dry when straightening.
Focus on styling
Brush your hair carefully to ensure that no clip-in strips are visible once they are all perfectly positioned on your head. Don't hesitate to use your hair straightener to even out the texture of your hair with the clip-in strips.
Depending on the type of hair you have and the cut you usually have, it is important to make small cuts on the clip-in extensions so that they are completely invisible and blend in with your hair.
Clip in hair extensions lengths
The lengths of clip in hair extensions vary. Fortunately, it is possible to adjust or cut them. However, in order to know which one is right for you, you need to be aware of some effects. The 18 Inch and 20 Inch clip in hair extensions go just above the shoulders and up to the shoulders respectively. The 24 Inch and 28 Inch clip in hair extensions go above the hips and to the top of the buttocks respectively. However, these measurements depend on your height and are only indicative (adapted to the average). To get the exact length of your hair extensions, measure the distance from your ear to the desired length. You will then be satisfied.